Security for Your Business in an Insecure World
Michigan Confidential Document Destruction (MCDD) provides shredding and destruction of confidential records and documents, paper, magnetic tapes, floppy disks, microfiche, and greenbar paper. A certificate of destruction is issued to clients for documents destroyed. Locked containers are furnished free of charge with service plan, and picked-up on a scheduled basis. MCDD is bonded and insured with pre-screened personnel handling your document pick-ups.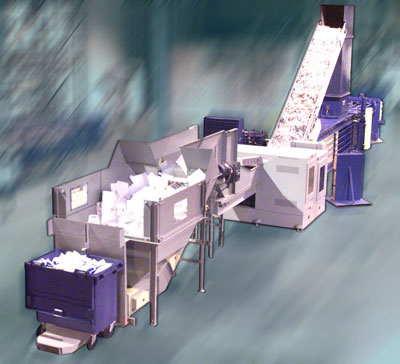 MCDD has always taken the responsibility of handling your materials very seriously. We go beyond promises with a close examination of every aspect of our security. You can be certain your materials are secure with us. MCDD has zero security breaches and zero safety incidents since its inception.
MCDD is a NAID member. NAID is the international trade association for companies providing information destruction services. NAID's mission is to promote the information destruction industry and the standards and ethics of its member companies.
What does NAID membership mean to you? Simply put, it is added peace-of-mind. It's your insurance that your sensitive information will be handled and destroyed in a very secure manner. Laws and regulations concerning information protection continue to mount. They emphasize your responsibility to make careful decisions about how information is handled and disposed of. By choosing MCDD, you demonstrate that you are making the right choice about who handles your information.
About Us
Michigan Confidential Document Destruction is family owned and operated since its founding. We are fully independent and locally owned. Our business model is designed to support our local communities and local tax bases, working to help the families, businesses, and individuals of Northern Michigan in a variety of ways - as satisfied customers, vested employees, or recipients of our charitable activities.
Prior to the launch of MCDD, our owner, Byron Parr, spent over twenty years in the credit reporting industry. On a daily basis he worked to help people protect their private information, and assisted them tirelessly to solve identity and security breaches. He has seen the personal and professional cost of improper care and destruction of confidential materials. MCDD was founded to offer a better, safer solution to document security.
MCDD is fully committed to preserving our beautiful Michigan resources. All of our materials are 100% recycled, adhering to our standards of rigorous environmental sustainability.
We know our customers have many options when it comes to their document security and destruction. At MCDD, we strive to be the best at what we do, as reflected in our dedication to top-level safety and security mechanisms, fully vested and trained staff, and our commitment to serving our clients with a single-minded focus on their needs and complete satisfaction.